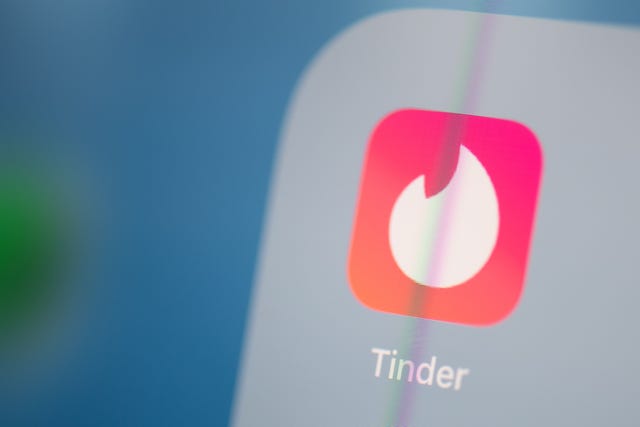 MARTIN BUREAUGetty Images
Tinder's owner, Match Group, has said that the app will soon allow users to perform background checks on potential dates.
Once it goes live, users will be able to view whether their match has a history of violence or abuse, including arrests, convictions, restraining orders, harassment and other violent crimes, by inputting their name or mobile number.
Match Group has partnered with a female-founded, background checking platform called Garbo to provide the paid service to Tinder's users in the US.
The new feature is being introduced after a 2019 investigation by ProPublica reported how registered sex offenders were using many of Match Group's free platforms.
Following that investigation, 11 members of Congress sent a letter to Match Group's president Shar Dubey urging the company to "take swift action to reduce the risk of sexual and dating violence against their users."
"Dating platforms, like those owned by Match Group, must be doing everything in their power to ensure the safety of their users. This means vigilant enforcement of terms of service that empower consumers in any online marketplace," wrote the members of Congress in a letter dated February 2020.
Initially, the background check feature will only be available to Tinder's users in the US. However, it's believed that Match Group is planning to roll it out across all of its platforms, which includes PlentyOfFish, OkCupid and Hinge, at a later date.
This content is created and maintained by a third party, and imported onto this page to help users provide their email addresses. You may be able to find more information about this and similar content at piano.io